Pasin virâyeš : 15/08/10

Pârsi bâ zabân-negâre ye Lâtin

: Pârsi-negâri.

(

Transliteration with Latin characters : Pârsi-negâri).

šâdbâš e Nowruzi :

Cand i'st ke saxt sar dar geribân e vâža-nâma dârim (va tâzahâ ye in jâ kohna mišavand !). Bâ in hama, guš spordan be âvâ ye delnešin e Fereydun Moširi (Sonderprogramm) mâ râ bar ân dâšt ke hamân soruda ye u râ be šomâ piškaš konnim. Ân râ bâ jân e del be niušid , va dar goftahâ i cun :

Del am mixwâst dast e marg râ az dâman e omid e mâ kutâh mikardand
...
Hamin 10 ruz e hasti râ amân midâd

be žarf-andiši fru ravid. Bâšad ke yâd aš šomâ râ niz šâd gardânad.
---
Bargardân e Asl 4 e Qânun e Asâsi be zabân e rowšantar:
Agar Šowrâ ye Negahbân :
xwâst

zur aš (be mardom) carbid
mitavanad be guyad ke hama ye bonyânhâ (osul) e digar e in Qânun « kašk » hastand !
Sâda-andiši'st agar be pendârim ke in vižagi tanhâ az ân e Irân ast. Qânun, ce bonyâdin va ce na, hama jâ, va ham-vâra, cenin buda va hast :
bâz-tâb e moc-zani ye hamišagi miân e frâ-dastân va fru-dastân (bâ bahre-giri ye har yak az in 2 az har ce "dam-e-dast" e šân ast).
Tâzahâ :
be nazd e Xayyâmiân xoš âmadid !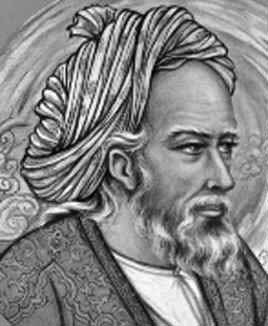 http://www-groups.dcs.st-and.ac.uk/~history/Mathematicians/Xayyam.html
Tâ dast bar ettefâq bar ham na zanim,
Pâ i ze nešât bar sar e qam na zanim !
Xizim o dam i zanim piš az dam e sobh,
K'in sobh bas i damad ke mâ dam na zanim !
Omar Xayyâm, sade ye 11 Milâdi (Kâmkârân)
Xrad-varzân e râstin râ niâz i be payrow n'ist !!
Jâygozini ye negâreš emruzi ye zabân e Pârsi, bâ alef-bâ ye lâtin, miva, dast-âvord va na âqâz e takâpu ye mâ dar jâ andâxtan e dâneš e šnâxt (épistémologie) va andišagi ye xradgrâ dar Iran mibâšad.

Be râsti, bahre-vari az dânešhâ ye novin, bi bumi kardan e ânân šodani n'ist. Va in kârestân tanhâ dar partow e payrizi ye pâyahâ i ostvâr frâham migardad. V'agar na, dar har gâm, bâ tangnâhâ ye tâza ruberu xwâhim gašt.

Barâ ye rasidan be zamâna ye novin (modernité), kešvarhâ ye Orupâi, nâgozir, be bâlanda gardândan e zabânhâ ye xwiš dast zada and (barâ ye didan e târixca ye vâža-nâmahâ ye Frânsavi, be in barg be negarid). Va mâ tanhâ 150 sâl ast ke az xwâb e grân e cand-sad-sâle be dar âmada im (ân ham barâ ye baxš e kucak i az mardom, va bâ kondi va âhestagi ye basyâr !). Zamân i ke bozorgân e in marz-o-bum dast be bargardândan e neveštârhâ ye Arabi be Pârsi mizadand (sadehâ ye 9, 10 o 11 Milâdi, con Xayyâm ke neveštâr e Pur Sinâ râ be Pârsi bargardând), zabânhâ ye Englisi va Frânsavi hanuz zâda ham na šoda budand !
Mâ bar ân šoda im ke pâ-gozâri be zamâna ye novin, bi bâz-negareš i žarf andar sâxtâr e zabân e mâdari (barâ ye be-kâr-bandi ye dorost va xrad-mandâna ye ân) šodani n'ist. In dastâvord e grânsang sarcašma ye andiša va koneš e mâ bud'ast. Be ân ce bar in šâxa miruyad, bâyad con barâyand e in râhbord, rowšangari barâ ye xoši ye xod va digarân, negarist, va kâstihâ ye ân râ gušzad kard. Talâš (va omid) e mâ in ast ke hic guna tang-negari va tang-andiši (con grâyeš melli, dini, gruhi), dar kâr e mâ sang-andâzi na konad.

Mâ bar nâdâni ye xod hami âgâh im, va az ham-âmuzeši (ke nazd e ham-âmizeši'st) šâd. Dar drâznâ ye rah, ân ce âmuxta im râ be kâr migirim, va az bâzgaštan, va pirâyeš e ân ce tâ knun bar pâ dâšta im, parvâ i na dârim. Az in ruy, rahnamâ i frâham âvorda im, tâ dar har borha az zamân, nešângar e jâygâh e (gozarâ ye) mâ bâšad.
---
Dorost n'ist ke hic irâni pâ ye xod râ az pas-âmadhâ ye in kâstihâ ye târixi brun kašad ! Dar in cand sâl, pišraft i šgorf râ (bištar dar žarfâ) dar zâdgâh e xod govâhi dâda im : namunehâ ye "ârâm" frâvân and, ruz-nâma ye IRAN be câleš miân e Din va rasânehâ pardâxta ast. Mâ bar ân im ke tangnâ ye rišei, ham cenân greftâr budan e dâneš dar canbar e goftemân nâ-bexradâna, "delbexwâhi" va târikgrâ, mibâšad. Pišraft e noxbegân, bištar dar xod e Iran, dar bâz-gošâi ye in tangnâ cašmgir ast. Negâh e xošbinâna ye mâ be sugiri ye niku ye roxdâdhâ dar Irân pušândani nist !
Degarguni dar zabânhâ ye Orupâyi frâyand i âhesta va payvasta buda va hast ; be guna i ke emruz yak frânsavi tavân e dar-yâftan e neveštâr e sade ye 14 e diâr aš râ na dârad !
---
Niâz be bâz-negari ye žarf bâ škast e din dar gostara ye andišagi bârvar šoda va (biš az in ham) bârvar xwâhad šod. Dar didan e in niâz mâ tanhâ n'istim : barâ ye namuna be soxanân e Mir-Fetros be negarid (agar ce bâ hamagi ye ân ce u miguyad hamrâh n'istim.) va ân râ pahlu-be-pahlu ye neveštâr i az dânešju i dar darun e Irân be gozârid.
Jodâi oftâdan miân e andišmandân va dânešmandân az grânsang-tarin grehhâ ye târixi ye Irân ast, ke dar yak yâ do sâl bâz ne migardad, agar ce javânân e Irân tond o poršetâb be piš mitâzand !